Exceptional surgical care for your best oral health
Extraction and bone grafting
Problems caused by
wisdom teeth
 Bone regeneration and reconstruction
How does Defex Oral Surgery take care of your dental health?
Professional and auxiliary staff
We have highly qualified professionals, focused on improving your dental health with delicacy, kindness and personalized service.
Short waiting times
Our management staff is always ready to assist you and speed up every service process.
⠀⠀⠀⠀⠀⠀⠀⠀⠀⠀⠀⠀⠀⠀⠀⠀⠀⠀⠀⠀⠀⠀⠀
Safe procedures and equipment
We take care of your dental health using the latest equipment and techniques because your safety is always our number one priority.
American Association of Oral and Maxillofacial Surgeons

AMERICAN BOARD OF ORAL AND MAXILLOFACIAL SURGERY
AMERICAN DENTAL ASSOCIATION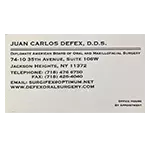 DIPLOMATE AMERICAN BOARD OF ORAL AND MAXILLOFACIAL SURGERY

AMERICAN ASSOCIATION OF ORAL AND MAXILLOFACIAL SURGEONS

AMERICAN BOARD OF ORAL AND MAXILLOFACIAL SURGERY

NEW YORK STATE DENTAL ASSOCIATION
AMERICAN DENTAL ASSOCIATION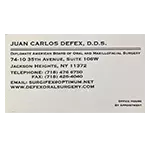 DIPLOMATE AMERICAN BOARD OF ORAL AND MAXILLOFACIAL SURGERY
Defex Oral Surgery
Testimonials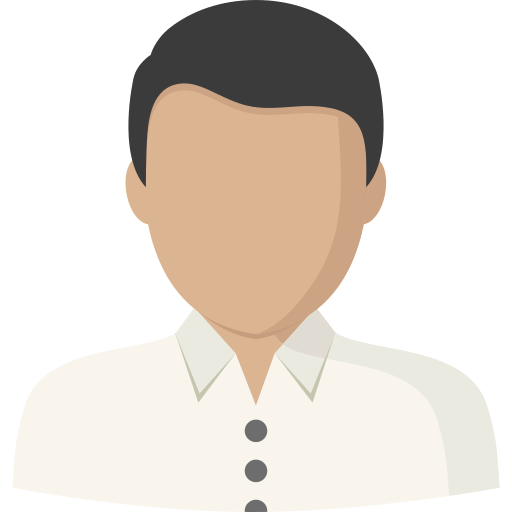 Simon Ruderman -
"I visited him because i was highly recommended. I was really scare of the process but Juan Carlos made me feel very comfortable and by the time i was done barely felt anything. I followed up a few times and i made my primary oral surgeon. Thanks Juan Carlos and all the Defex oral Surgeon Team."

Sigi Pazos-
"Found in this office all the requirements that will make a patient confortable and safe. From the beginning with the first phone call ,it was clear and friendly. My appointment was at 2:00 they honor the appointment immediately,I can not stand places where they think the patients have nothing to do but wait for hours (I won't do it ,I just walk away) the waiting room was clean and not crowded . The X-ray were done pront by a very profesional Assistant."
Marisol D.-
"I had surgery in 2010 4 wisdom teeth and the frenillo removed. He did a great job no complaints. Post op was great etc. I definitely had to pressure my insurance to send over the authorizations but luckily i got it all done."

The teeth are formed by the crown, which is the visible part of the tooth and the root which goes in the jawbone both form a unit that allows one to chew. Dental Implants are titanium posts designed to replace the missing root of the tooth. After the placement of the implant a healing period is necessary, then a post and a crown(tooth) is placed to fully recover the mastication or chewing abilities, teeth esthetics and self-confidence. Implants will also prevent the natural bone loss due to missing teeth and can also be placed in case of broken teeth that cannot be saved.
IV sedation dentistry is the deepest form of conscious sedation available in a dental office setting. Your healthcare provider delivers sedative medications directly to your bloodstream through an IV line. During your procedure, your dentist monitors your heart rate, blood pressure and oxygen levels..
Extraction and bone grafting
What is a dental bone graft?. A dental bone graft adds volume and density to your jaw in areas where bone loss has occurred.
The oral surgeons are trained to increase the amount of bone of the jaws for a foundation to replace the dentition and restore the support given by the teeth to your lips and cheeks which will give you a better aesthetic appearance. The bone used is either obtained from a tissue bank or from your own jaw bone, after a healing period of a few months the bone is ready to be restored in order to place the implants or any other form of teeth restoration.
Problems caused by wisdom teeth
Wisdom teeth are the last teeth to erupt in the mouth. They usually start to come out after 16 or 17 years old, if the teeth erupt into the mouth properly and gum tissue is healthy, wisdom teeth do not have to be removed. This may not be always the case and they may grow inclined, angulated or may be impacted under the gum or bone. When the wisdom teeth are not properly aligned or are impacted or partially erupted they can cause many problems like pain, swelling, infection, difficulty swallowing, pressure and shifting of the teeth. Cyst and tumors may develop around the wisdom teeth and the bone may be destructed or the teeth may be damaged. Extraction of the wisdom tooth and excision of the cyst usually resolves these problems. The surgery to remove the wisdom teeth is done in the oral surgeon office under local anesthesia, laughing gas or IV sedation.
The Oral and Maxillofacial Surgeon is trained and qualified to manage the emergency care, acute treatment, long term reconstruction and rehabilitation of facial trauma and most injuries to the face including jaw fractures, frontal bone, nose, eye socket and cheek bone fractures, lacerations (cuts) to lips and face structures including nerves and knocked out teeth. The Oral and Maxillofacial Surgeons are affiliated and deliver emergency room coverage in local hospitals for facial injuries. These injuries caused by falls, motor vehicle accidents, accidental falls, sports injuries, interpersonal violence, and work-related injuries, may affect patient's facial appearance, in order to repair such injuries the facial bones are exposed through small well hidden incisions and in the case of jaw fractures the incisions are made inside the mouth avoiding scars on the face. Injuries to teeth are common. Oral surgeons are involved in treating fractures in the supporting bone or in reimplanting and splinting teeth that have been displaced or knocked out.
Bone regeneration and reconstruction
Oral surgery designed to stimulate new bone growth in the jaw is known as bone regeneration.